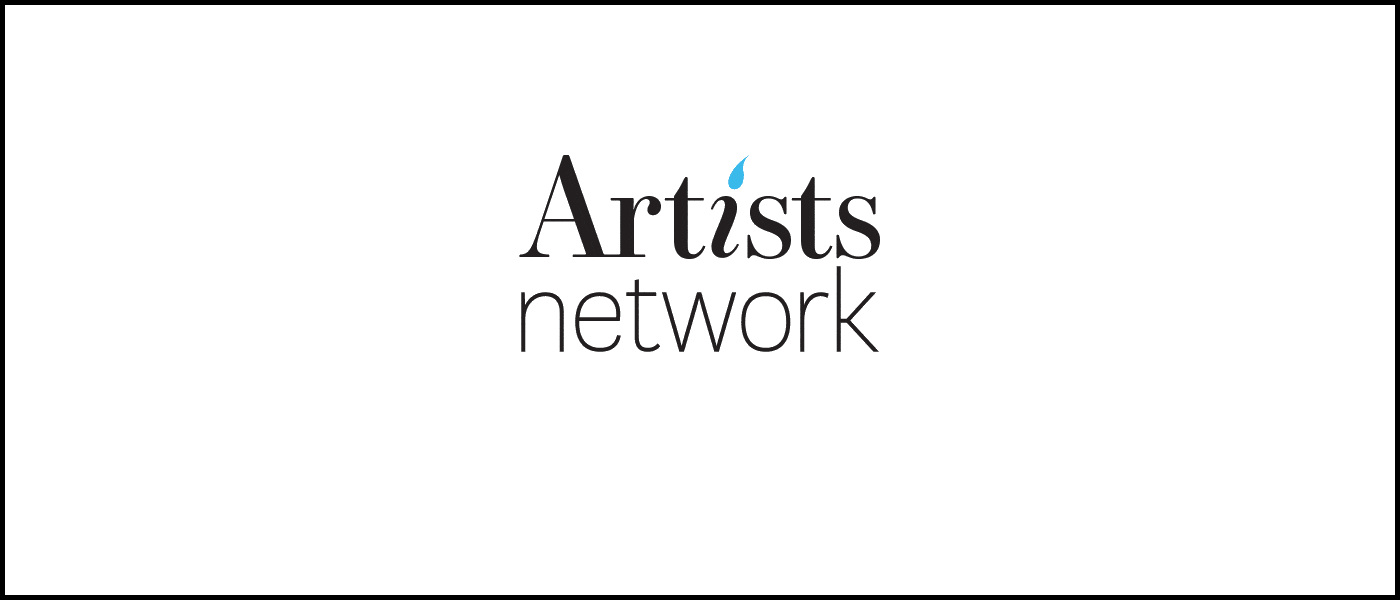 I designed all new logos for the brand that met the aesthetic: aspirational, modern, bold and classic.
From there I created a branding style guide and a video style guide and distributed these company-wide. I was the point person for all Fine Art branding questions.
With a new digital-first philosophy, content is developed across all channels.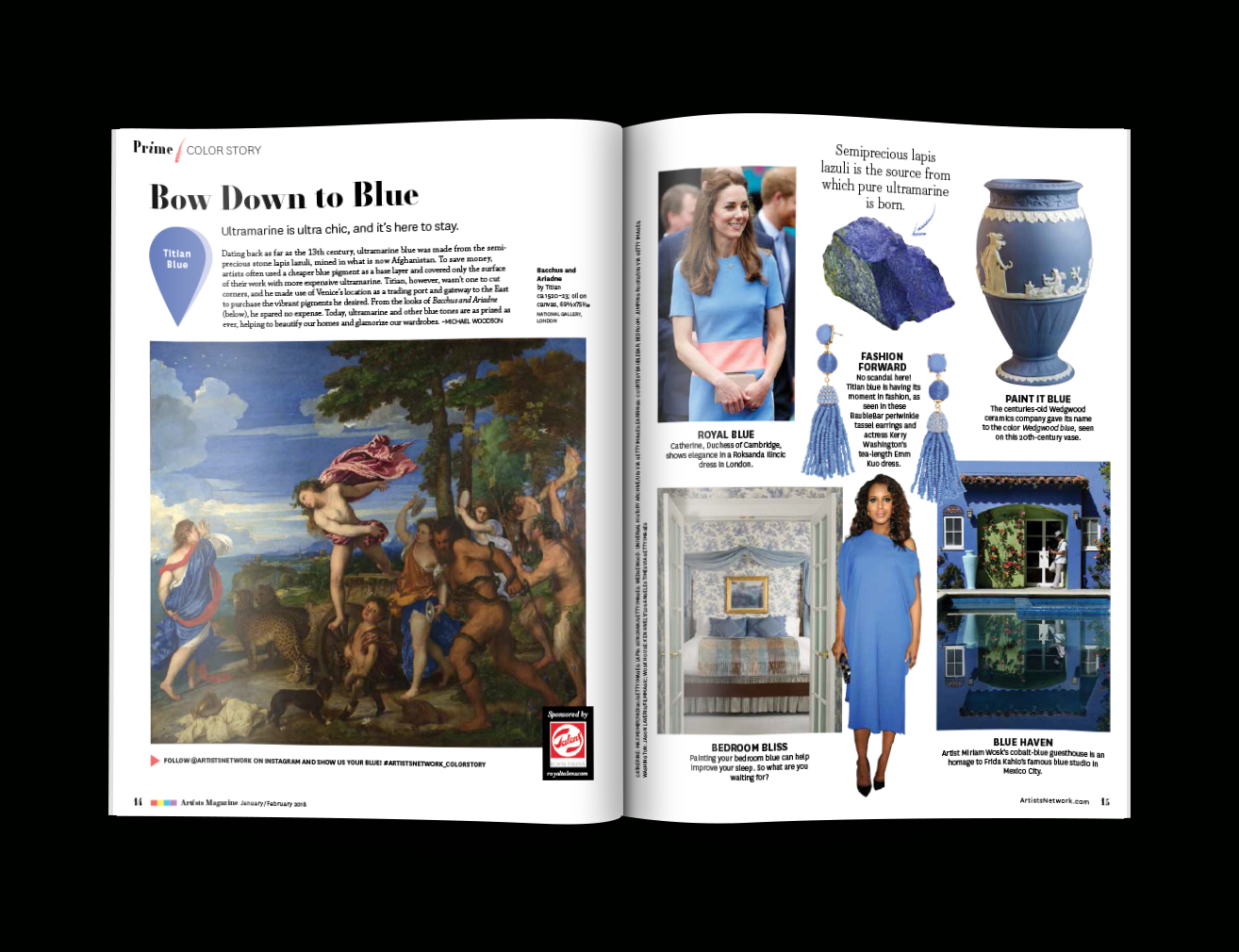 I designed the print layouts, social media graphics and web graphics for multi-channel, sponsored content like "Color Story".
We utilized video to create sizzle reels for our original editorial content, such as cake decorating with Ron Ben-Israel...
...and flower design for The Metropolitan Museum of Art
I am responsible for branding across all touchpoints: event signage, social media and web, video, and print.
The redesigned Artists Magazine launched in January 2018, and reinvigorated newsstand sales with a sell-through of 30%, as well as increased advertiser interest.
Advertorial packages were also introduced, to increase revenue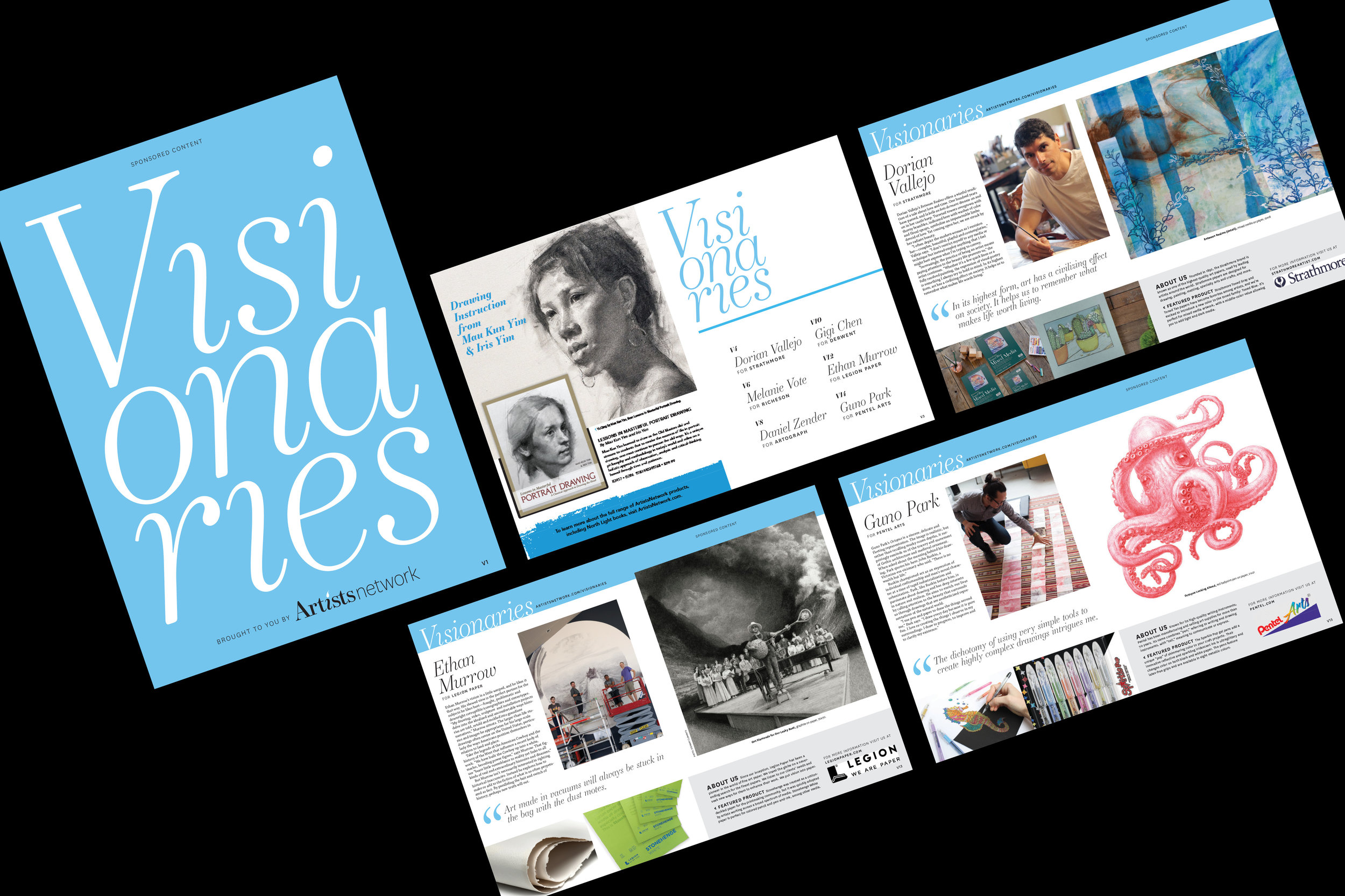 For more Artists Magazine layouts, check out the Magazine + Book Design section
Following the success of Artists Magazine, I redesigned Watercolor Artist (40,000 circulation), working with an edit team in Cincinnati. I handed off the reins to them post-launch.